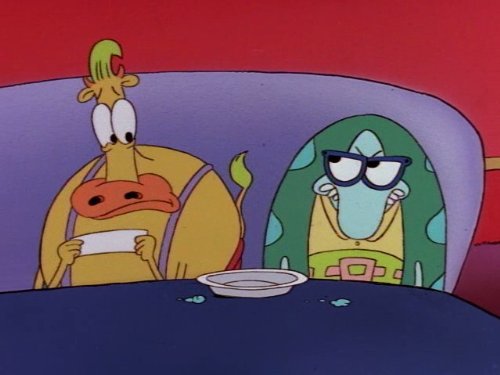 Rocko's Modern Life was a wacky good time during the 90s. Filled with a crazy cast of characters, zany situations and dear memories for me.

We have Rocko, a wallaby, not a kangaroo, not a beaver, a wallaby. Living on his own with his dog, Spunky and two best friend who frequently stop by: Heffer, a steer raised by wolves and Filburt, an anxiety ridden turtle. Their hijinks were some of my favorites to watch as a kid.

Full of wild humor and more than a few adult jokes that went past my head as a kid, I definitely still enjoy watching Rocko as an adult. In a weird way, I kinda wanted to be Rocko. He was on his own, had a job and two friends he got to see quite often. I think I chose right to pick this wallaby as my comfort character and someone I could appreciate as an adult.

You can rewatch your favorite episodes of Rocko's Modern Life on Paramount+.
About Author