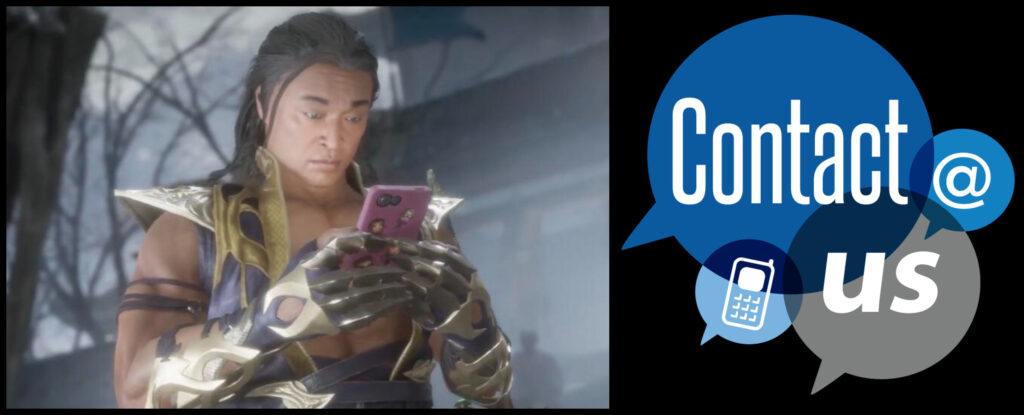 Tweet Us!
You can find us on Twitter:
Michael Mirrorcle – Content Manager
@themirrorcle

Anthony Beaver – Senior Contributor
@theesupavillain

Matt Meltdown – Entertainment Contributor
@matt_meltdown

Email:
For business inquires: michael[at]rushdownradio.net
Tips or article ideas: rushdownradio[at]gmail.com
About Rushdown Radio:
Rushdown Radio is a website and podcast network focused on video game news, reviews, and discussions. They cover a variety of gaming genres and platforms, as well as topics such as gaming culture, diversity and representation in gaming, and esports. The website also features articles, editorials, and video content related to gaming. The team behind Rushdown Radio consists of passionate gamers who aim to provide informative and entertaining content for their audience.
What sets Rushdown Radio apart from other gaming media outlets is its unique perspective. The brand approaches video games and entertainment from a black queer nerd perspective, giving a voice to a marginalized community that is often underrepresented in mainstream gaming discourse. This perspective allows Rushdown Radio to bring a fresh and insightful take on gaming news and discussions.
Another notable aspect of Rushdown Radio is its independence. Unlike many other gaming media outlets, Rushdown Radio does not rely on corporate ads or sponsors to fund its operations. This independence ensures that the content produced by Rushdown Radio remains authentic and unbiased, as they are not influenced by external interests.
In addition to covering gaming-related content, Rushdown Radio also places a strong emphasis on social issues that affect marginalized groups. They actively address topics such as diversity, representation, and inclusion in gaming, shedding light on the experiences and struggles faced by underrepresented communities within the gaming industry.