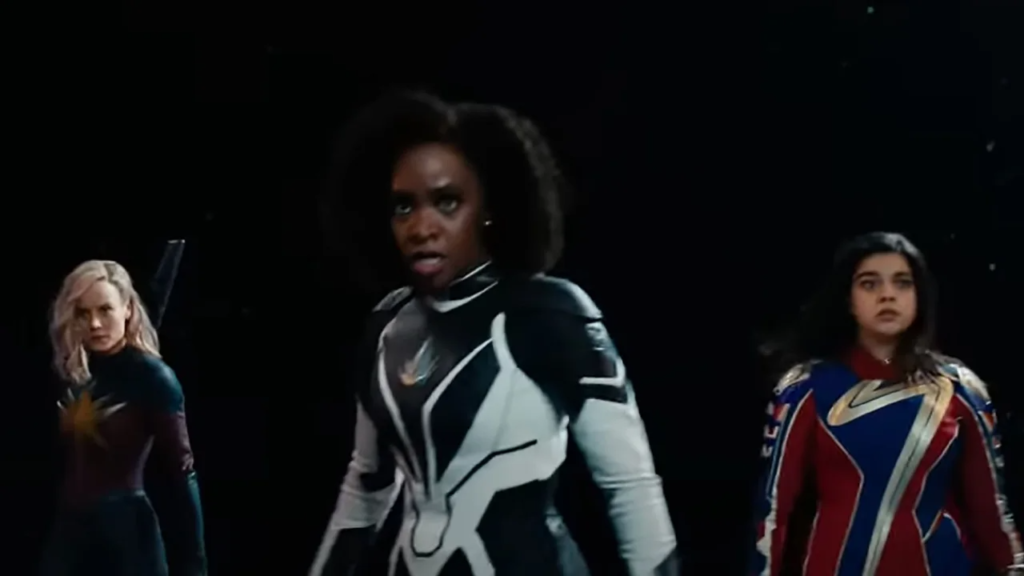 In this highly anticipated film, Carol Danvers, aka Captain Marvel, is back and better than ever, along with two new leading ladies, Ms. Marvel and Captain Rambeau. Marvel fans, get ready to enjoy an action-packed storyline, full of intergalactic battles, and complex family drama.
In the film, Carol finds herself on a mission to stabilize a universe on the brink of collapse, but with her immense power comes a great responsibility. While on her quest, she teams up with Ms. Marvel, aka Kamala Khan, a super-fan from Jersey City, who gets entangled in Carol's powers through an anomalous wormhole. As an unlikely addition to the team, Kamala's enthusiasm and unique skills are sure to provide some lighthearted moments amidst all the action.
Joining Carol and Kamala is Captain Rambeau, who fans will recognize as the young daughter of Carol's best friend from the first Captain Marvel movie. Now grown up and working as an astronaut for S.A.B.E.R., Monica's estranged relationship with Carol adds an additional layer of complexity to the trio's dynamic.
Marvel Studios' "The Marvels" promises to deliver a wild ride full of girl power and superhero action that will leave you on the edge of your seat. So, mark your calendars and get ready for the movie event of the year. The countdown has begun, and we can't wait to see Carol, Kamala, and Monica in action when "The Marvels" hits theaters this November. Check out the new trailer below: