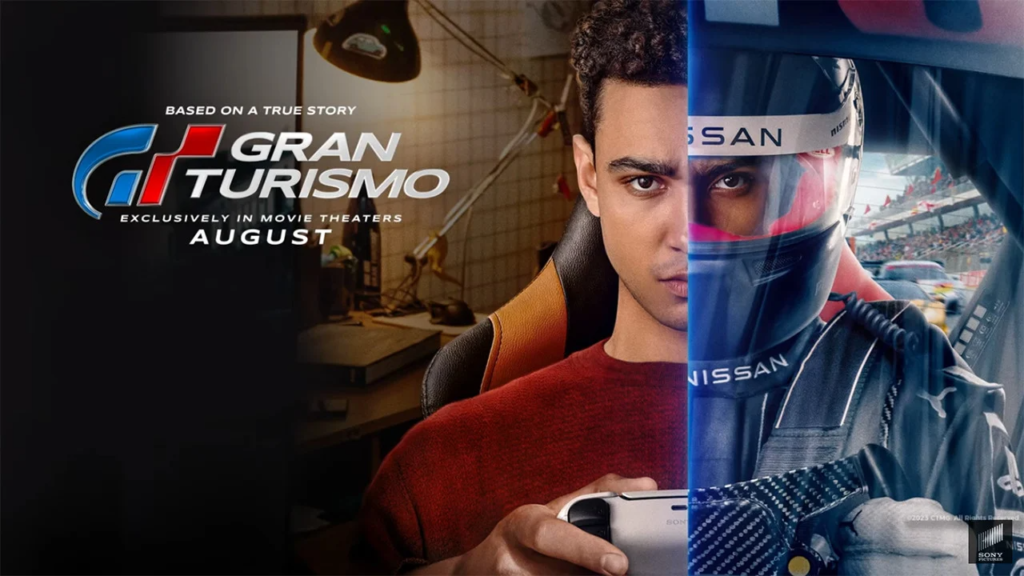 Apparently there's a new movie trailer out for Gran Turismo. I'm supposed to be excited about this, but honestly, I couldn't care less.
So it's based on a popular racing game franchise by Sony and it's a true story, so what? Just because something is allegedly true doesn't automatically make it interesting. The movie stars Orlando Bloom, David Harbour, Archie Madekwe, Geri Halliwell, and Djimon Hounsou, but honestly, I'm not sure how much that really matters.
The film is about Jann Mardenborough, who used his video game skills to become a professional race car driver. I mean, I guess that's kinda cool, but it's not exactly the most compelling story in the world. Plus, we've seen this kind of thing before in movies like The Wizard and Ready Player One.
The director is Neill Blomkamp, who's known for his work on District 9 and Elysium, but that doesn't really mean much to me. And the screenwriters are Jason Hall and Zach Baylin, but again, not sure if they will be able to write something compelling with this premise.
If you're a big fan of the Gran Turismo franchise or racing movies in general, then maybe you'll be interested in this. But as for me, I'll be skipping this one and waiting for something a bit more exciting.

But, if you're curious about this movie, check out the trailer below: