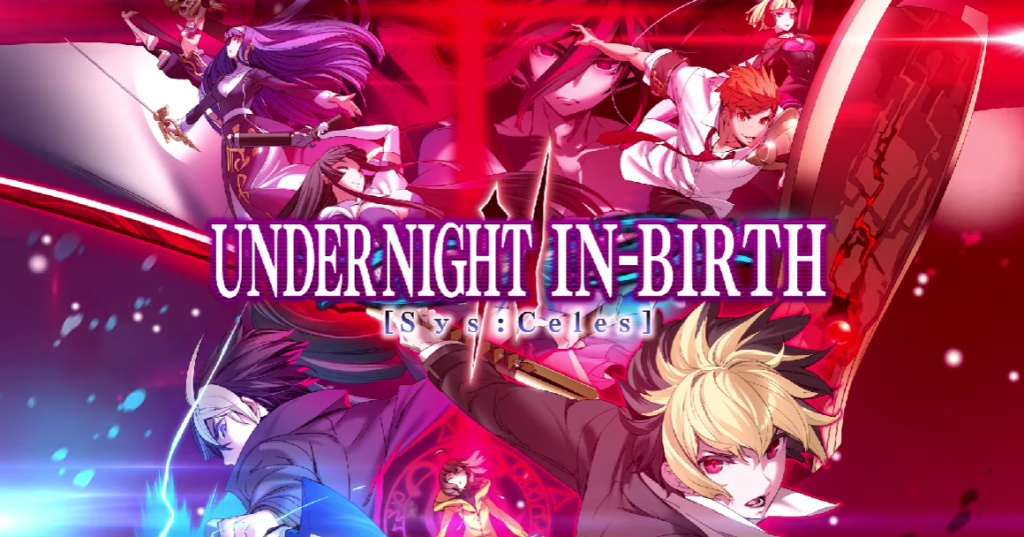 Exciting news is on the horizon! UNDER NIGHT IN-BIRTH II Sys:Celes is gearing up for its grand release on PS4, PS5, Nintendo Switch, and Steam in early 2024!
A Decade of Evolution: The 7th Title Arrives!
After ten years of thrilling battles and captivating narratives, the UNDER NIGHT IN-BIRTH series is back with its seventh installment. This time, it's boldly embracing its numerical identity, signifying a new era of gameplay and storytelling that we simply can't wait to explore! As a die-hard fan, witnessing the growth of this series over the past decade has been nothing short of amazing. Kudos to the developers for keeping the magic alive.
An Expanded Roster of Playable Characters!
Calling all character enthusiasts! Get ready to meet a plethora of new playable characters that are sure to add spice to the battlefield. The excitement of discovering and mastering new fighters is palpable. I'm absolutely hyped to see the new roster of characters! We got to see a short glimpse of them in the trailer. The diversity of the cast is always one of the highlights of this series, and I can't wait to try them all out and find my new favorite.
Rollback Netcode: A Game-Changer!
Fellow fighters, rejoice! UNDER NIGHT IN-BIRTH II Sys:Celes is setting a precedent by being the first in the series to include rollback netcode. This long-awaited feature means smoother online battles and a more enjoyable gaming experience. Rollback netcode is a must-have for any fighting game, and I'm thrilled that the developers have listened to the community.
Master New Moves and Battle Systems!
Prepare for a battle system overhaul! UNDER NIGHT IN-BIRTH II Sys:Celes introduces new moves and battle systems that will revolutionize the way we fight. I can't wait to explore the new battle systems and incorporate the fresh moves into my gameplay. This will surely add a whole new layer of strategy and excitement to the fights!
Ultra High Definition Pixel Graphics!
The visuals are about to get even better! UNDER NIGHT IN-BIRTH II Sys:Celes treats us to high-octane battles with ultra-high-definition pixel graphics. Every pixel is meticulously crafted to perfection, enhancing our gaming experience.
The Climactic Hollow Night Tale!
The tale of the Hollow Night is reaching its climactic peak! Brace yourselves for an epic narrative filled with twists and turns that'll keep us at the edge of our seats, eagerly anticipating each moment. The Hollow Night's storyline has always been a captivating element of this series. I can't wait to see how everything unfolds and discover the ultimate fate of our beloved characters!
The countdown has begun, and the excitement is palpable! UNDER NIGHT IN-BIRTH II Sys:Celes is set to deliver an unforgettable gaming experience, and we're eagerly awaiting its arrival. Mark your calendars and gather your squad for an epic adventure into the world of Night! What are you most excited about in UNDER NIGHT IN-BIRTH II Sys:Celes? Let us know in the comments below!
About Author