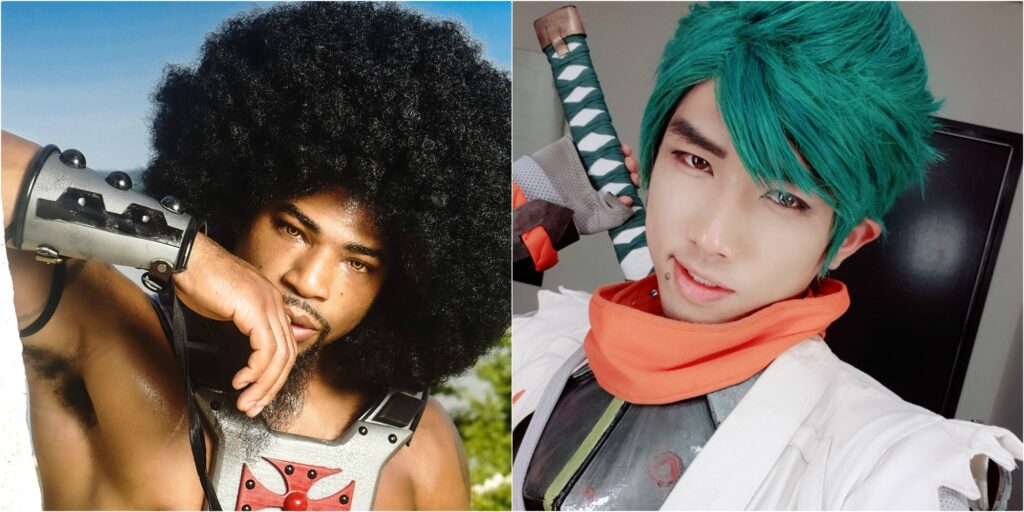 The world of cosplay is a fascinating art form. Bringing fictional characters to life is a skill and talent. Cosplay is for everyone no matter the skill level or body type or race. It is a celebrations of anime, comics, video games, sci-fi and fantasy. The passion for the art form truly brings people of all walks of life together.
Now, it would be naive of me to disregard the fact that a lot of these fictional characters are very attractive and sexy. And for these characters, its more than just a chiseled jaw, washboard abs or a toned body. Embodying the swagger and persona of these characters is equally as important.
While there's tons of lists created to oogle and gawk at sexy female cosplayers, there's very little for males. You'd be hard pressed to find relatively anything regarding sexy male cosplayers. My goal was to find cosplayers that were not only talented but also brought a unique sex appeal to there work. I wanted to explore the spectrum of sex appeal from soft and femme to uber-masc. So, without futher adou, let the objectification begin:
[In no particular order]
Billy Blue Cosplay
During Tokyo Game Show a few years ago, I came across a few of his cosplays (particularily his incredible Terry Bogard) and was blown away ever since. He's not afraid to be androgynous at all. Some of his best work would include his incredible Jojo's cosplays.
Drefan Cosplay
His is the epitome of Bara cosplay. His Gladious cosplay is still one of the best I've seen. He's pretty cosplayed just about every Bara character there is. His chest could probably crack a walnut so motorboating is probably not a good idea.
Eric The Smoke Moran
If you have a daddy fetish, this is for you. I was very impressed by his cosplays being that he's a stocky built man. He makes his cosplays look effortless. His Kingpin cosplay is unmatched in my opinion.
Kawaii Bro Cosplay
He became e-Famous after his photo wearing the Virgin Killer Sweater went viral. He's best known for amazing genderbending cosplays and nerdy thirst-traps/lewds. He's also a model in his spare time. He's very into androgyny and gender expression.
Drago Siege Cosplay
Dustin aka Drago is an amazing cosplayer and craftsman. I discovered him after seeing his Hworang (Tekken) cosplay. It was pretty dope. But his greatest accomplishment so far would have to be his (near) perfect 90s Jim Lee Gambit cosplay. It is so spot on. He really brought the character to life and Gambit is known for being a heartbreaker so you know he had to really bring the charisma and sex appeal to this cosplay which he did.
https://www.facebook.com/photo.php?fbid=2567640063276632&set=t.100000919916721&type=3&theater
https://www.facebook.com/photo.php?fbid=2361666917207282&set=t.100000919916721&type=3&theater
https://www.facebook.com/PelousCC/photos/t.100000919916721/1350368678399701/?type=3&theater
https://www.facebook.com/PelousCC/photos/t.100000919916721/1350368478399721/?type=3&theater
ShinraJunkie
He became e-Famous in the nerd community when his incredible Wakka (Final Fantasy X) cosplay went viral. He's known to do a lot of genderbending cosplays as well. My favorite includes his Hanzo (Overwatch), Tifa Lockhart cosplay which he did in the beginning of his cosplay adventures. These days he's focusing on nail art which you can see on his instagram.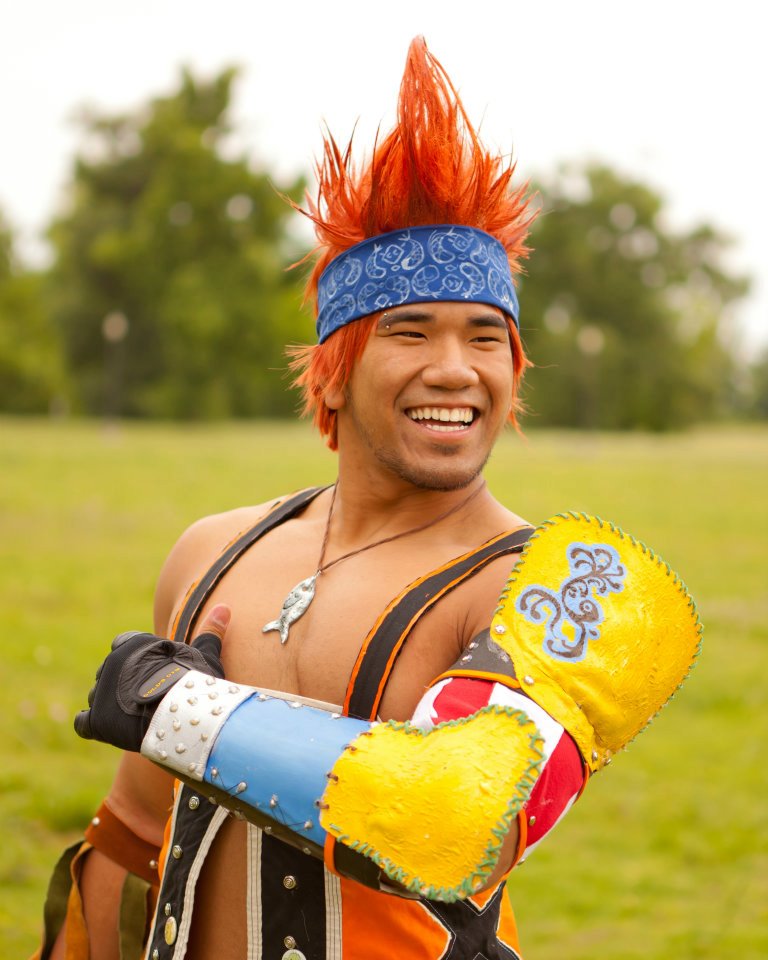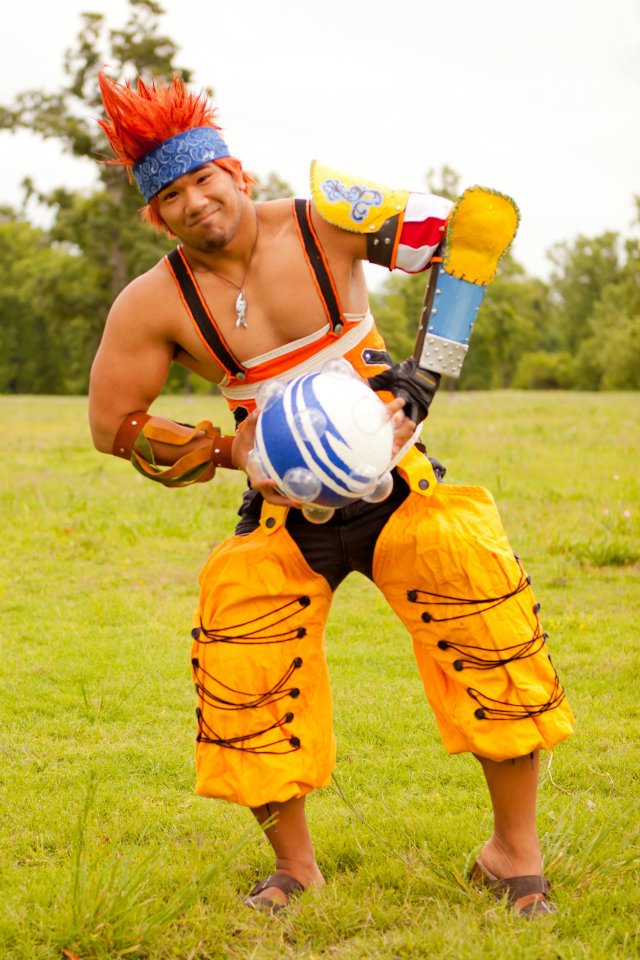 Grrrrrryan Cosplay
If you've a gay nerd, you've probably seen his Spiderman thirst trap photos a least once or twice. He's a weightlifter as well which would explain his comic book physique (BOOTY!)
Decay
Digital Artist, Body Builder and of course cosplayer, Eric is quite the triple threat. His artwork is primarily fighting game and FGC related. His cosplays are no different and they are pretty amazing too.
https://www.instagram.com/p/BMXMsT3jgjN/
https://www.instagram.com/p/BqQ0dECB_ER/
RhysCosplay
British bloke living in Hong Kong, Rhys is a passionate gamer and overall nerd. Besides working on his cosplays, he's collecting DBZ figures and playing video games. I came across his SFV Cody cosplay while on Facebook. Somehow I was able to find him on twitter. He's super nice and very talented.
Leobane
I came across this fellow while looking at what the #Clockjutsuchallenge was. During my research Leobane was my favorite though he kinda messed up a few times. But who cares? It was a thirst trap that I gladly got caught in. Aside from having an amazing body, he's a very talented cosplayer who's judged many international competitions.
A.K. Wirru
Ameno is a world renowned cosplayer, judge, martial artist and cosplay champion. He's won countless titles and traveled all over the world. My introduction to his cosplay was his Young Genji cosplay. He's a master craftman creating elaborate cosplays of massive scale. He's the epitome of "Big things, small packages." Plus he crossplays too. His Mai Shiranui is pretty spot on.
Kamistry
A very sexy cosplayer who's not afraid at all to be sexual. He embraces his sexuality and it comes through in his work. He's master the art of modeling and posing. Not to mention, he's so pretty. Have you seen his Aizawa cosplay?
Jets Cosplay
This Atlanta based cosplayer/graphic designer got my attention during ELeague for Street Fighter V when he cosplayed M.Bison (Dictator). He's a very passionate gamer and craftsman. He also uses his platform to speak out against misogyny. He's a reformed fuckboi. That type of growth is amazing.
Monkey of Steel
I was first captivated by Jonathan when he took the role of Wolverine in the Wonder Woman vs Wolverine for Super Power Beat Down. He did an amazing job capturing the bravado and persona of Logan. He's a very talented cosplayer, actor and body builder. His instagram feed is tons of fun too. He posts a lot of selfies of him with his dog and cat.
Hellspawned Cosplay
Full disclosure, I discovered him after his He-Man cosplay went viral and was reposted everywhere. I saw we had mutual friends on Facebook so I sent a request. I came for the thirst and stayed for the quality content he puts out. He's a very passionate and talented craftsman. One of his goals is to push for diversity and representation in Sci-fi media. His current crusade fronted by his impeccible He-Man cosplay sports a huge afro. I never knew I needed He-Man to have an afro until seeing his cosplay. He posts pretty often and updates frequently. Among being attractive, he a great person overall.
https://www.spreaker.com/show/2791626/episodes/feed