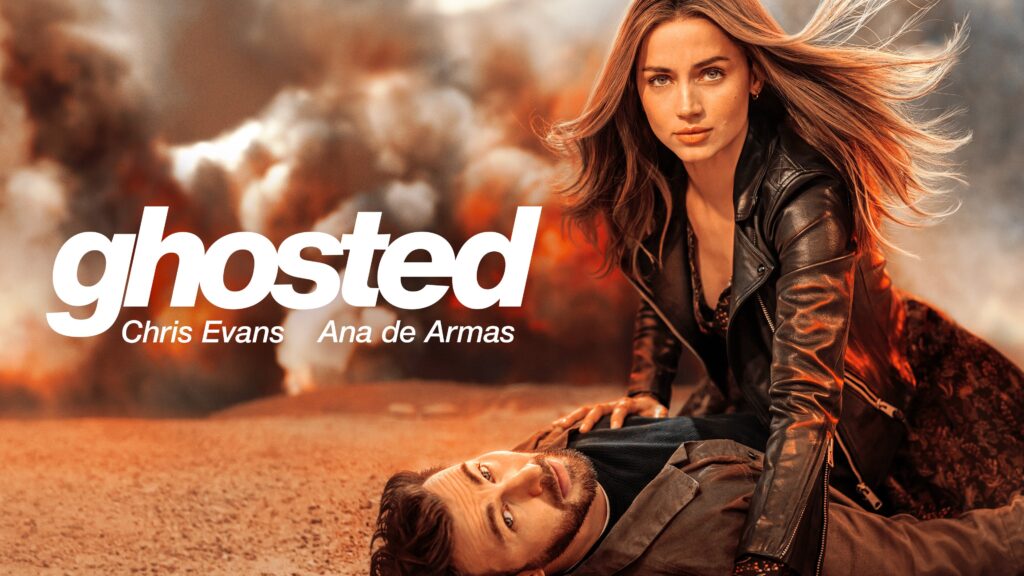 Boy meets girl, and both fall for each other, but suddenly she disappears without a trace. With only love in his heart and a whim, he searches for her and gets a lot more than he bargained for in "Ghosted".
Cole Riggan, an average everyday guy, meets his dream woman, Sadie, and they have a passionate love affair that looks like it will last a lifetime. However, she ghosts him, leaving him heartbroken. Cole doesn't give up on love and continues searching for Sadie, leading him to find his mystery woman and stumble upon her reason for ghosting him: she's a secret agent!
Headlining this action comedy is Chris Evans, best known for his role as Steve Rogers/Captain America in the MCU, with his leading lady being his "Knives Out" co-star, Ana de Armas. Other familiar faces in the cast include Mustafa Shakir, Amy Sedaris, Adrien Brody, Marwan Kenzari, Tim Blake Nelson, and Lizzie Broadway. "Ghosted" is directed by Dexter Fletcher and produced by David Ellison.
"Ghosted" is shaping up to be a fun action-packed comedy, and fans can't wait to see Chris and Ana together again. Action, romance, and hijinks? What more could you want? Let us know in the comments on our social media channels and watch "Ghosted" when it exclusively releases on Apple TV+ on April 21st.
About Author