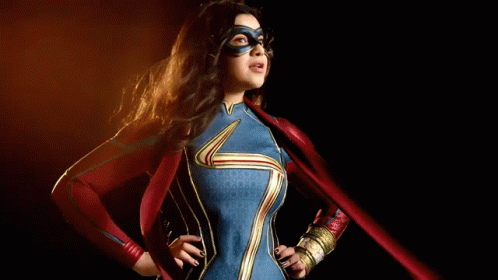 Who's ready for action and thrills? We certainly are. Check out the top superhero movie release dates
to know and prepare for multiple theater visits! Calling all Marvel and DC fans! Prepare for amazing upcoming films. Mark your calendars after reading the top superhero movie release dates to know.

Ant-Man and the Wasp: Quantumania (February 17, 2023)
Paul Rudd sweeps back into action as he stars in the third Ant-Man film and reprises his role as Scott
Lang. The upcoming film follows Scott, Cassie Lang, Hope Van Dyne, Hank Pym, and Janet Van Dyne as
they explore the quantum realm. The group interacts with different creatures and embarks on a journey
that pushes them to their limits. Fans eagerly wait for the Ant-Man and Kang the Conqueror encounter
that'll shake things up in the MCU. As the movie hits theaters in February, prepare for an awesome
adventure!

Shazam! Fury of the Gods (March 17, 2023)
Another superhero movie release date to know is the one for Shazam! Fury of the Gods. Following the
previous film, Billy Batson and his siblings can transform into superheroes by saying, "Shazam!" In this
action comedy, the group fights the daughters of Atlas to stop them from using a weapon that can
destroy the world. They must make peace with the gods and stand strong together. Expect laughs,
heartfelt moments, and a fun adventure. Don't forget to mark your calendars for this film!

Guardians of the Galaxy Vol. 3 (May 5, 2023)
Good news—Star-Lord is back! Guardians of the Galaxy fans can look forward to the third installment in
this movie franchise. Guardians of the Galaxy Vol. 3 has fans waiting for a summer release. Still upset
about the loss of Gamora, Peter Quill gathers the team to defend the universe and one of their own.
Dopesick and Black Mirror: Bandersnatch star, Will Poulter, will also hop on this much-anticipated
movie as the iconic Adam Warlock.

The Marvels (July 28, 2023)
The sequel to Captain Marvel is The Marvels, coming to theaters next summer. After Avengers: End
Game, fans have wanted to see the "power" of the upcoming trio in this new film. With leads Brie Larson, Teyonah Paris, and Kamala Khan, the superheroes will jump into action. However, at this time,
we don't know any concrete plot details. But everyone can agree that Marvel fans are in for a treat.