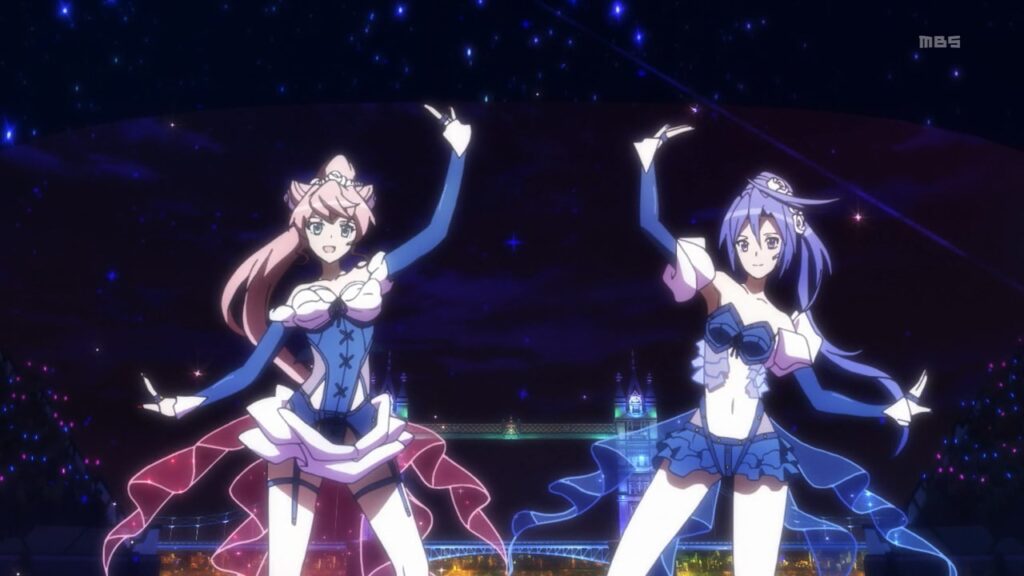 Music Duos are a rare and amazing music formation. The chemistry has to be impeccable and palpable. Since there are only two members, work has to be evenly distributed. But with a duo, it's easily to get a more cohesive sound that is true to both members. When reading different publications lists of music duos, they tend to focus on the same few. However, a lot of those list miss the mark in diving deep into Girl duos especially who aren't big headliners or multi-platinum chart topping acts. I wanted to highlight some girl duos that are both popular and niche. There were some omitted from this list like popular KPop subunit Sistar19 and Swedish powerhouses Icona Pop; not to mention the incomparable Tegan & Sara, one-hit wonder Sheelah and JS (who was produced by a certain disgraced Pied Piper).

Honorable Mentions: Pure Shores are relatively new, but they are pretty incredible. Also, Vanjess are pretty amazing too. They are gaining more popularity and just appeared on the very popular Terrell show. And Honey. released my second favorite song from 2021. And my last honorable mention is for country pop princesses Maddie & Tae. I can't wait to see more from these ladies in the future. They have so much potential for greatness.
15&
This KPop Duo of Baek Ye-rin and Park Ji-min debuted under JYP Entertainment in 2012 with their first single I Dream. Their second single Somebody would soon follow to moderate success. Unlike other KPop girl groups, they were strictly a vocal duo much like the uber successful Davichi. What set them apart was their R&B flavor and urban sensibilities. They had a few more comebacks until 2015 when they went on indefinite hiatus. Ji-min's iconic rant on After School Club will go down in history as one of the realest moments in KPop. Sadly the girls disbanded in 2019 leading Ye-rin to go solo.
Zhane
Legendary R&B duo Zhane was the soundtrack of the early to mid '90s with their smash hits Hey Mr. DJ, Groove Thang and Sending My Love. The duo signed to Motown Records in 1994.The group released two studio albums and unfortunately disbanded later in 1998. It was such a shame. They were a phenomenal duo and contributed to the golden age of American R&B. Their sound would continue to inspire artists for years to come.
Aly & AJ
Pop/Rock Disney Princesses Aly & AJ burst on the scene in 2006 with their highly successful debut album Into The Rush. They released their sophomore album Insomniac in 2007 which housed their most successful single to date Potential Breakup Song. By 2009, they parted ways with Hollywood Records and changed their names to 78Violet. They went on an extended hiatus/creative journey that lasted about 4 to five years. By 2015, they returned as Aly & AJ with a new sound and vision. Since then, they've released several projects to critical acclaim. Aly & AJ are currently on tour.
Mini Viva
From the acclaimed music production house Xenomania, Mini Viva formed in 2008. The Europop duo released their debut Top 10 UK Single Left My Heart in Tokyo and signed with UMG in 2009. They soon released follow ups I Wish and One Touch which failed to match the success of their debut single. By November 2010, it was confirmed that the duo had split. Though the duo was only active for two years and never released an album, they still have a cult following amongst British pop music enthusiasts.
Booty Luv
After leaving their success Hip-Hop group Big Brovas in 2006, Cherise Roberts and Nadia Shepherd formed Booty Luv after being approached by dance record label Hed Kandi to record dance versions of R&B songs. They covered Tweet's Boogie 2Nite, Lucy's Pearl's Don't Mess With My Man and Luther Vandross' Shine which all charted in the Top 20 UK Singles Charts. They released two original songs Some Kind of Rush and Dance Dance from their debut album Boogie 2Nite. The latter song failed to chart. They released a few promotional singles including Black Widow, Say It and This Night. Their sophomore album has been shelved indefinitely. However, Booty Luv still perform at festivals and events across the UK.
Chloe x Halle
From doing cover songs on Youtube, to being signed by Beyonce, Chloe and Halle were destined for greatness. This R&B duo signed with Parkwood Entertainment in 2015. They later released their first two extended plays Sugar Symphony (2016) and The Two of Us (2017). They released their debut album The Kid Are Alright released March 2018 to rave reviews. The breakout came in 2020 with their sophomore album Ungodly Hour (81 Metacritic Score) which made it on countless Best Albums Year End lists for 2020 and garnered three Grammy nominations. Currently Halle is gearing up for the promotional cycle for the live action Little Mermaid theatrical release and Chloe is releasing solo material of her own. Both sisters are not only talented singers and performers but also amazing songwriters and producers in their own right. The future is very bright for the Bailey girls.
About Author