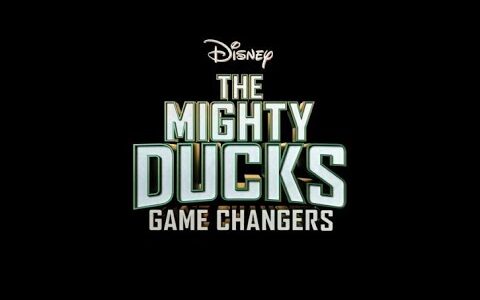 You ever just think about The Mighty Ducks sometime? You ever ask yourself "I could sure go for some wholesome hockey goodness with a dash of yesteryear right about now"? Well, you're in luck! The Mighty Ducks: Game Changers is coming soon.

Lauren Graham, best known as Lorelai Gilmore from Gilmore Girls, leads this cast of youngsters trying to make it as a hockey team. Her young cast includes newbie Brady Noon, Maxwell Simkins, Taegen Burns and DJ Watts. Emilio Estevez makes a return as the old school Ducks coach, Gordon Bombay. Creators Steven Brill, Cathy Yuspa and Josh Goldsmith have brought The Ducks back from a long slumber.

As a Mighty Ducks fan, I'm excited to give this a watch and see how this unfolds. The 'member berries are in my ear as we speak! Are you going to watch this reboot? How does the look of The New Ducks make you feel? Is the nostalgia tugging at your heartstrings?

Catch The Mighty Ducks: Game Changers on Disney+, Friday, March 26.