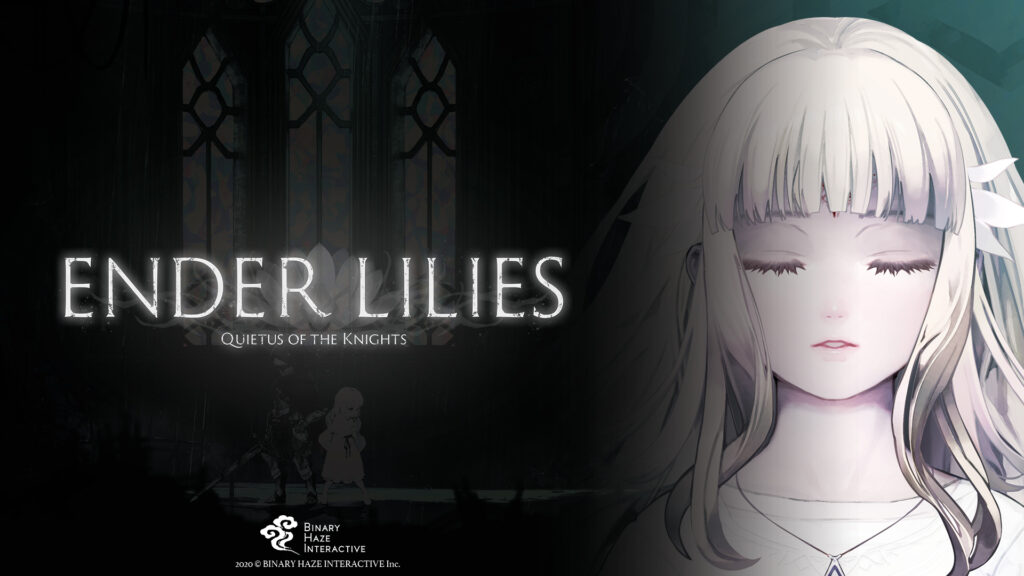 This was a game I bought on a whim. I saw it randomly, googled it, saw the line "if you like Hollow Knight," and Bam! Here we are. It's rare that I talk about a game post release, but this is a game I don't want to fall to the wayside. Plus, I have to tell you all to play more than Hades and Hollow Knight. You all deserve more than that. To that end, I recommend Ender Lilies: Quietus of the Knights.
Ender Lilies, published by Binary Haze and developed by Live Wire /Adglobe, is a metroidvania style game where you play as a little girl who has the power to summon powerful spirits to traverse the twisted and grotesque lands. After a long slumber, she awakes to a deadly rainfall called The Blight which turns people into monsters. Our heroine must go across the land and purify them. Sounds simple, but it offers some great story telling. There's no voice acting, so you're told about the world through notes and static cutscenes.
The only thing that bothers me even a little is the animation style. Admittedly, it's a little stiff, but not terribly so. The combat and story are great, while the atmosphere is dreary, but immersive. It all comes together for a game that's well worth anyone's time. It's currently out right now for all major platforms for $24.99. Though, Switch users beware. There are frame drops that aren't game breaking, but are noticeable.
About Author