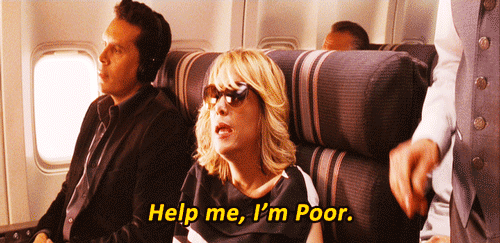 We're back again with another edition of Games for Povvos. The economy is tanking. Banks are closing and people are broke. In this capitalist hellscape, we try our best to find joy where ever we can. Playing video games gives us comfort and enjoyment in these trying times. But, video games are so expensive now. It's becoming more of a luxury. Have no fear my dear poor friend, we have games that are really affordable and awesome. Also check out Cheap Ass Gamer for deals and discounts on video games, merch and more.
Michael's Picks
Name: Relayer
Genre: Tactical RPG
Console: PlayStation 4|5, Steam
Price: $11.99 PSN, $19.99 Steam
Why you should buy this?
Check out my review. This was one of my top picks for 2022
Name: A Knight's Quest
Genre: Action/Adventure
Console: Nintendo Switch, Playstation 4, PC, Xbox One
Price: $4.99 ($2.49 w/ PS+) PSN
Why you should buy this?
"Have you ever thought about what would happen if The Legend of Zelda had sick rail grinding?"
Name: Fallen Knight
Genre: Action/Side-Scroller
Console: Nintendo Switch, PlayStation 4, Xbox One, Steam, iOS
Price: $7.49 PSN
Why you should buy this?
If you love playing as Zero in MegaMan X and also love King Arthur lore, this is the game for you.
Anthony's Picks
Name: Yakuza 0
Genre: Action / Life-Sim
Console: Past Gen and Current Gen consoles, PC
Price: $4.99 Steam
Why you should buy this?
"Yakuza 0, to this day, is the best iteration of the Yazuka combat formula that perfectly starts the story of Kiryu Kazuma."
Name: Far Cry 3 – Blood Dragon
Genre: First Person Shooter
Console: 
Price:
Why you should buy this?
"Far Cry 3 gives you everything you love about Far Cry from the stealth to the resource management and wraps it in an over-the-top cheesy 80's action movie that is as stylish as it is tense and tactical."
Name: Katana Zero
Genre: Action / Platformer
Console: Nintendo Switch, macOS, Xbox One, Microsoft Windows, Amazon Luna, Mac operating systems
Price: $8.99 Steam
Why you should buy this?
"Katana Zero boasts a great art style, an amazing soundtrack, an intriguing story, and a combat system that rewards you for learning from every death and refining your skills."