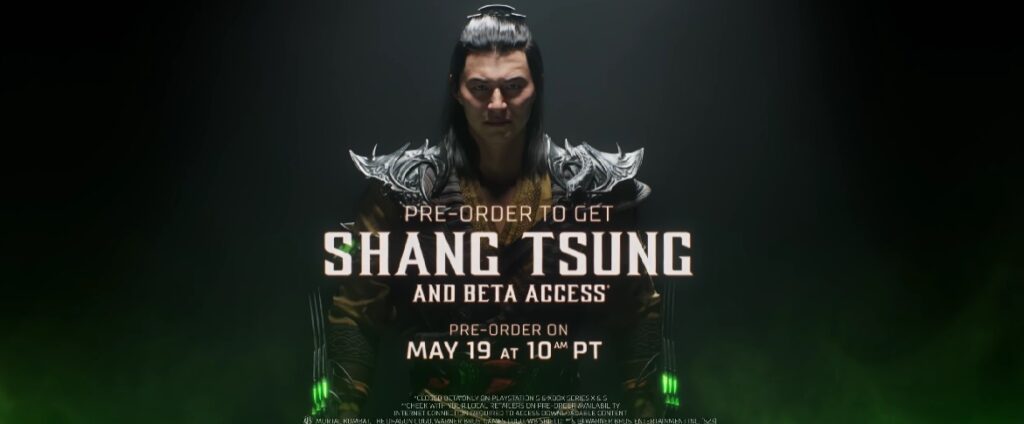 Ed Boon, the mastermind behind the iconic Mortal Kombat franchise, has finally put an end to our agonizing anticipation and unveiled the next installment in the series. It's been a long and treacherous road leading up to this moment, with Boon tantalizing us for months on end, dropping mere crumbs of information. But finally, the veil has been lifted.
A few months ago, during the Warner Bros Discovery Q4 2022 Earnings Call, David Zaslav let slip that Mortal Kombat 12 was indeed confirmed, sending shockwaves of excitement through the fanbase. While this may have been music to our ears, it proved to be an unfortunate turn of events for the hardworking team at Netherrealm Studios. They had meticulously planned a carefully orchestrated rollout for the game, only to have their thunder stolen. But true to his character, Ed Boon remained undeterred.
In a press release, NRS declared, "A new era has begun. It's In Our Blood. Discover a reborn Mortal Kombat Universe created by Fire God Liu Kang. Mortal Kombat 1 ushers in a new era of the iconic franchise with a new fighting system, game modes, and Fatalities!" The announcement alone was enough to send shockwaves through the gaming community, and we couldn't wait to see what NRS had in store for us.
The official announcement trailer for Mortal Kombat 1 has dropped, providing a glimpse into what promises to be a thrilling and rejuvenated franchise. This game will act as a reset, taking place after Liu Kang ascended to godhood in Mortal Kombat 11. Prepare to embark on an entirely new adventure, set in a world shaped by the Fire God himself.
Mark your calendars for September 19, 2023, as that's the day Mortal Kombat 1 will be unleashed upon the world. But if you can't bear to wait that long, fear not! Pre-orders will be available starting tomorrow, offering early access to the beta version of the game and the exclusive character, Shang Tsung.
So gear up, sharpen your blades, and polish your fatalities, because Mortal Kombat is back, and it's about to deliver a bone-crushing experience like never before. With Ed Boon at the helm, there's no doubt that Mortal Kombat 1 will redefine the fighting game genre and leave us craving for more. The wait is almost over, my friends. Let the countdown begin!