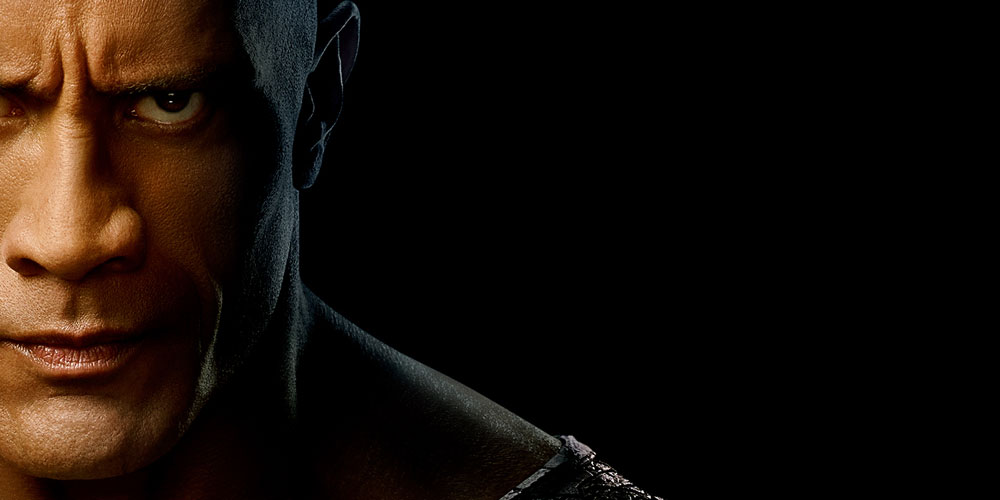 Dwayne "The Rock" Johnson has been a staple in action movies for nearly two decades and at one point, the most electrifying man in sports entertainment. And as of recently, he's going to be one of the most electrifying men in the DCEU as Black Adam, premiering this Friday in theaters.

In a recent interview with The Associated Press, he's asked if he and DC are going to take "a bite out of Marvel". He responds simply: "That answer is unequivocally no. As we build the DC universe, our goal isn't to take a bite out of Marvel."
This is a smart move and well said, in my opinion. Trying to play "catch up" with the MCU hasn't done much good for DC. Building the brand, establishing beloved characters, and worldbuilding should be the focus of DC Comics going forward. Dwayne then goes on to say that Marvel and Kevin Feige are incredible and how they're largely responsible for the economic drive of superhero movies for almost 20 years. He doesn't want to take a bite of Marvel's "apple" but get his own apple and build from there.

It's no secret that DC has been having a difficult time with cancelled shows and movies, the deplorable behavior of their stars even if they don't think any of that is a big deal. Dwayne Johnson seems to have a positive outlook on his film (of course) and the future of the DCEU. What do you all think? Is The Rock being genuine? Can they really build the DCEU as a competent rival to Marvel? We'll have to wait and see but let us know what you think in the meantime.

About Author