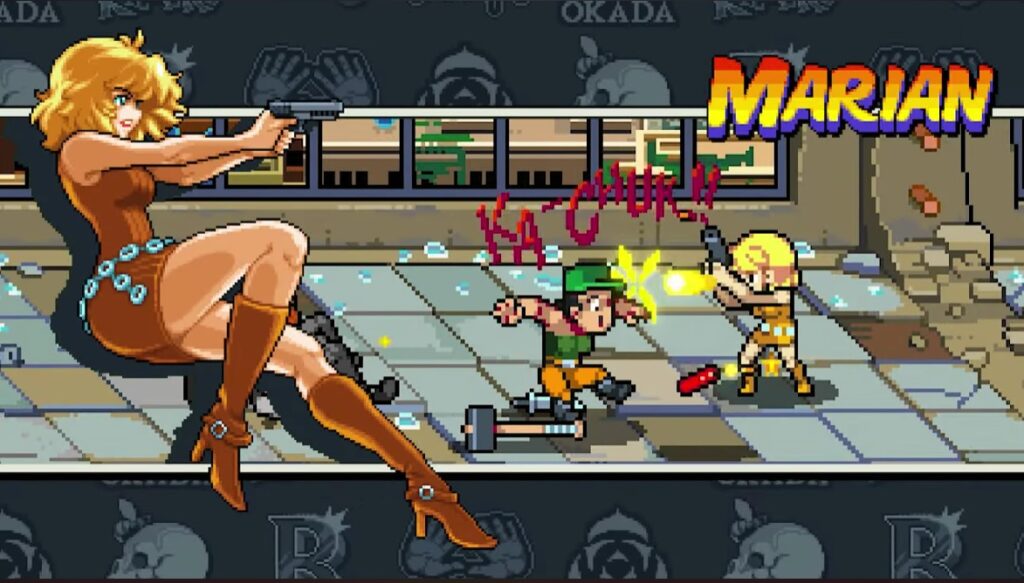 I'm pretty excited for the upcoming release of Double Dragon Gaiden: Rise of the Dragons. Developed by Secret Base and published by Modus Games, this game is the latest addition to the iconic Double Dragon series.
For those unfamiliar with the franchise, Double Dragon is a classic beat 'em up game that has been around since the late 80s. It follows the adventures of the Lee brothers, Billy and Jimmy, as they fight their way through hordes of enemies to rescue Billy's girlfriend, Marian. The franchise has had several sequels, spin-offs, and adaptations, and has remained a beloved classic for decades.
Double Dragon Gaiden: Rise of the Dragons takes the franchise to the next level by introducing new playable characters and exciting gameplay mechanics. In addition to the classic Lee duo, players can now switch between two new characters: Marian, who returns as a fully-realized, firearm-wielding ranged fighter, and Uncle Matin, a riot-shield-wielding powerhouse. This not only adds new strategies to the game, but also adds diversity to the cast of playable characters.
One of the standout features of Double Dragon Gaiden: Rise of the Dragons is the local co-op mode. Playing the game with a friend not only adds another layer of excitement, but also lets you strategize and plan your attacks together. The co-op mode also allows for more complex combos and moves that can only be executed with teamwork, making the gameplay even more thrilling.
The game will be available on multiple platforms including PC, PlayStation 4 & 5, Xbox Series X|S, Xbox One, and Nintendo Switch. This means that no matter what platform you prefer, you can enjoy the classic beat 'em up action. Unfortunately, we don't know if there will be crossplay, but hopefully the developers keep this in mind.
Double Dragon Gaiden: Rise of the Dragons looks like it will be a welcomed addition to the Double Dragon series that promises to deliver exciting new gameplay mechanics and an expanded roster of playable characters. With local co-op mode, players can team up with a friend and clean up the mean streets together. The game is set to release this fall from Modus Games, and I, for one, cannot wait to get my hands on it.

Check out the announcement trailer below: