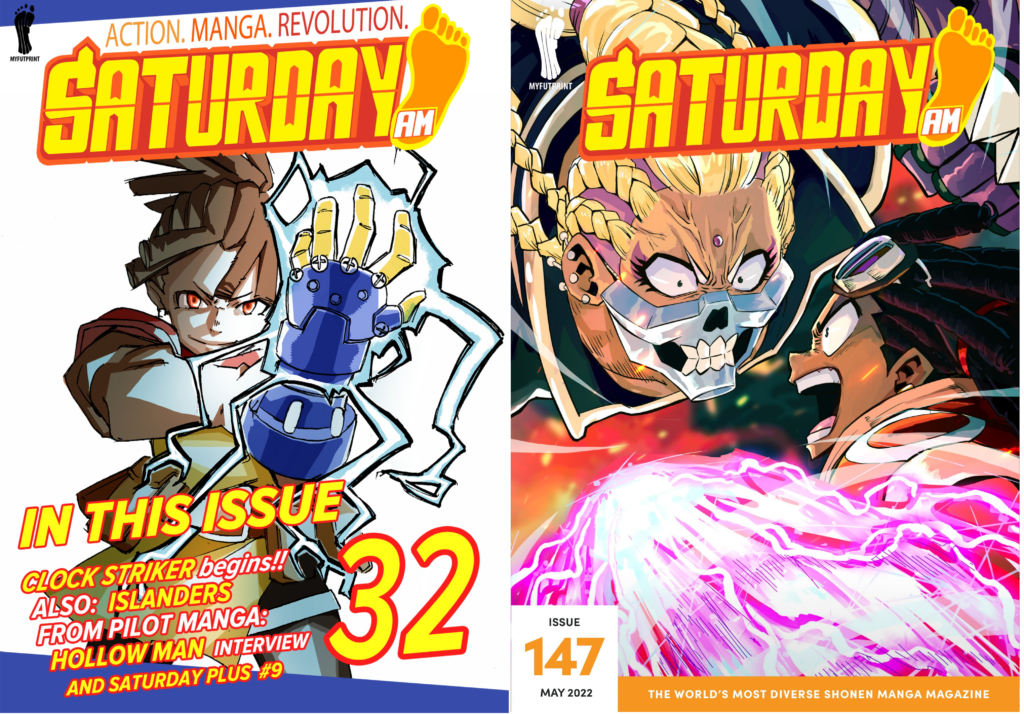 Big things are coming down the shonen manga pipeline. Clock Striker, follows the first Black female lead hero, Cast, to become one of the fabled SMITHS, or warrior engineers.

Cast dreams of becoming a SMITH and though she's capable, no one in her village really aspires to their dreams and no one's seen the SMITHS in years. Much less heard of a female member, until one day, Cast meets Ms. Philomena Clock, a surviving member of the SMITHS who agrees to let Cast on as her apprentice. Using her sharp mind and her robotic, prosthetic hand, Cast is plunged into one dangerous journey after another, battling thieves to outlaws and more. Ms. Clock is out to find out what happened to her fellow SMITHS and may even unfold a hidden power from Cast herself.

Clock Striker is shaping up to be an epic adventure and for a shonen manga to have its first Black female lead?! History is being made before our very eyes. Cast and her adventures were by Issaka Galadima and Fredrick L. Jones which releases February 7, 2023. Vol 1 is out now for preorder on Saturday AM!

You can also read the special preview volume right here.
About Author