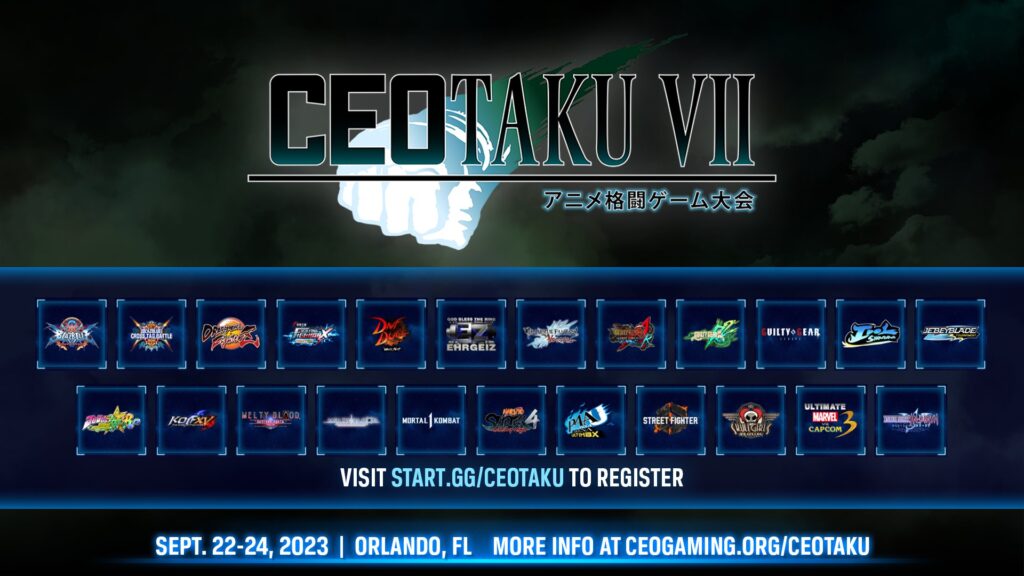 CEOtaku, described as "Florida's first 'Anime' Fighting Game Convention and the largest dedicated anime fighting game tournament in the world," has long been a haven for fans of anime-inspired fighters. However, this year's event has raised eyebrows and sparked discussion as Mortal Kombat 1 and Street Fighter 6 have taken the spotlight, leaving some in the Anime Fighters community feeling overshadowed.
The heart of this issue does not primarily lie in the inclusion of Mortal Kombat 1 and Street Fighter 6 but rather in their pronounced presence in the event's streaming schedule. This has prompted concerns within the community that these mainstream titles have cast a shadow over their cherished anime fighting games, resulting in reduced pool time and, in some instances, a complete absence of streaming coverage. This leaves other beloved titles, such as Melty Blood: Type Lumina, BlazBlue: Cross Tag Battle (BBTag) and Guilty Gear (+R), feeling overlooked.
The perspective from the organizers sheds light on the financial challenges faced by CEOtaku. As Community Organizer Tong pointed out, a substantial portion of players signed up for Mortal Kombat 1 and Street Fighter 6, but this also meant the event incurred losses. Tong raises the question of whether the event can afford to exclude these popular games entirely. It's a challenging conundrum: how to balance financial viability with the convention's commitment to its anime fighting game roots.
Furthermore, Tong calls attention to the fact that CEOtaku receives a disproportionate amount of criticism compared to other events that make similar decisions. The addition of two new streams, offered at a reduced cost, was a conscious effort to ensure that anime games still had a presence in the event's streaming lineup. Yet, the discontent persists.
The essence of CEOtaku lies in celebrating anime-inspired fighting games. While there's recognition that the inclusion of Mortal Kombat 1 and Street Fighter 6 might be necessary for financial reasons, the decision to place them front and center feels like a departure from the convention's core purpose. The argument here is that if these titles are going to take the spotlight, they might as well rename the event and make it a sequel to the main CEO event.
In the end, it's a complex issue with no easy answers. CEOtaku, like many conventions, must navigate the fine line between tradition and the need for financial sustainability. The debate over its direction serves as a testament to the passion and dedication of the Fighting Game community.

What is your take on this situation? Should CEOtaku prioritize Anime Fighters over more popular games or should they prioritize make sure the event can be funded into the future? Let us know in the comments below.
About Author