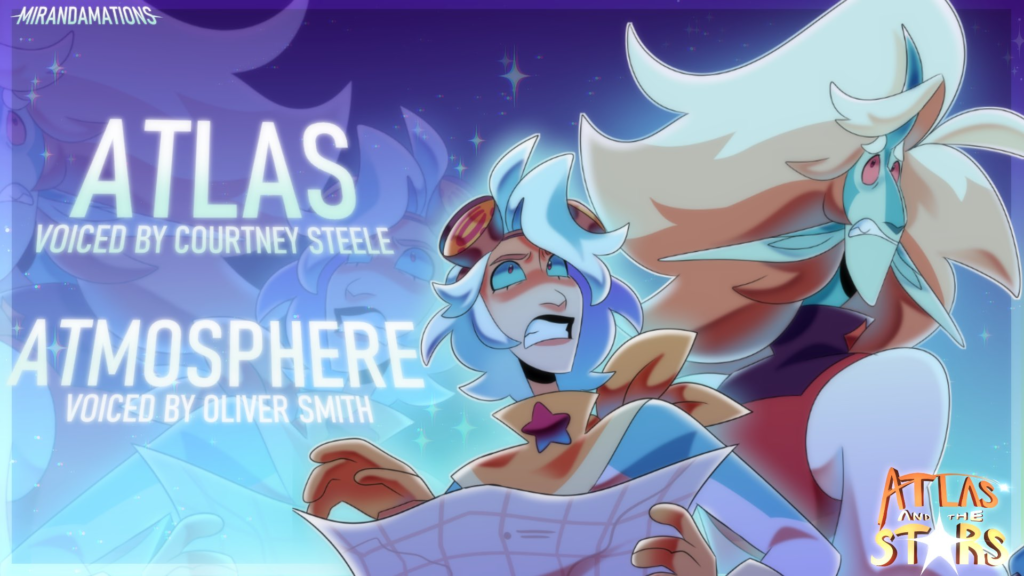 A new animated series is coming, Atlas and the Stars by Miranda Toney.
The show centers around Atlas, a plucky and brave adventurer and her companion Atmosphere as they journey to find their way back home. Can they trust one another enough to make it back?
With the mini episode seen here, Atlas and the Stars could be one of the next big breakouts in animation and has some great voice work by Courtney Steele and Oliver Smith. Miranda Toney has created a beautiful and vibrant world and I can't wait to see what's up next for the series, with the first episode slated for release sometime this year. I hope y'all are looking forward this one!