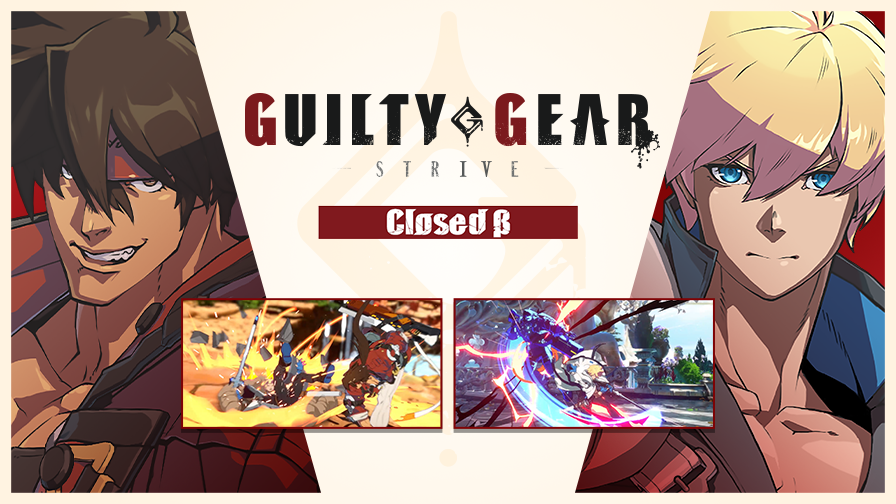 ArcSysWorks uploaded a press release today regarding new information about Guilty Gear Strive. The press release detailed their upcoming closed beta that people can apply for right now.
Closed Beta Specifications
Voice: Japanese

Text: English, Japanese, Korean (in accordance to your PS4®'s settings)

Playable characters:Sol, Ky, May, Axl, Chip, Potemkin, Faust. (7 characters).

Regional separation:separate versions for Japan, North America, Europe and Asia (Japan excluded)

Netcode: Although the current beta test build is using a similar delay-based netcode from previous titles, a rollback-based netcode is currently in development for the final product of the game.

Yes! They heard our cries for better netcode and they answered it. We can all rejoice. The Beta will have delayed based netcode but the final product will have Rollback Netcode. Will it be a proprietary in-house version of Rollback Netcode or will they be outsourcing it? Only time will tell. Hopefully the people who are involved with it are very well-versed and knowledgeable about how to properly implement it into the game. You can check out the beta schedule below which all starts on April 15, 2020.
Closed Beta Schedule
April 15th
CBT available to download (Time to begin may vary)
April 16th
20:00 Server start of service (Offline mode available)
April 17th
20:00 – 24:59 Online Testing (1)
April 18th
12:00 – 16:59 Online Testing (2)
April 19th
03:00 – 07:59 Online Testing (3)
[UTC]April 16th
CBT available to download (Time to begin may vary)
April 17th
03:00 Server start of service (Offline mode available)
April 18th
03:00 – 07:59 Online Testing (1)
19:00 – 23:59 Online Testing (2)
April 19th
10:00 – 14:59 Online Testing (3)