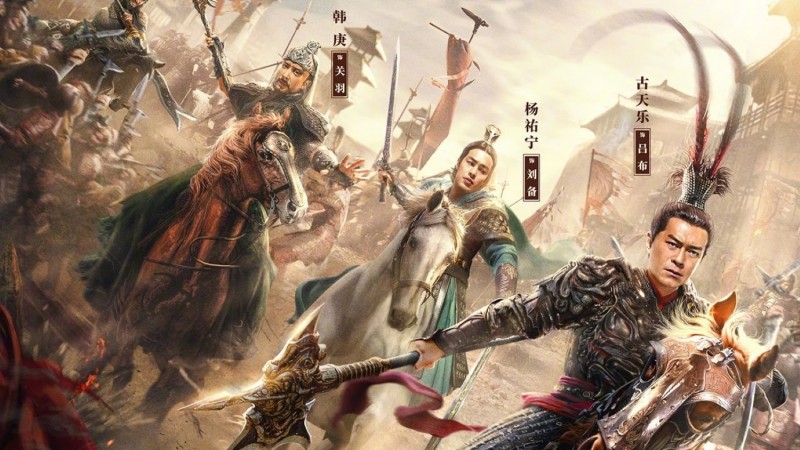 UPDATE: Dynasty Warriors will be available worldwide on July 1st through Netflix. A new trailer was released today. Check it out:
Original Story: Everyone could use more lone heroes slaying armies of soldiers and we get a lot of that from Dynasty Warriors.

The popular video game franchise, loosely based on Chinese history, has been turned into an action packed thrill ride as conflicts arise between the Cao Wei, Shu Han and Eastern Wu Chinese states. Director Roy Chow brings the fantasy to the big screen along with actors Louis Koo, Carina Lau, Wang Kai, Tony Yang and Han Geng.

I've never been into Dynasty Warriors as a whole (aside from the Zelda spin offs), but I'm interested in checking it out as an action movie lover. The clash of steel with magic and intrigue throughout is definitely worth the watch. Will you be watching when Dynasty Warriors when it comes to the big screen?

Dynasty Warriors drops April 29, 2021 in Hong Kong, with US or western release dates yet. Netflix does have the exclusive streaming rights and we'll find out more about that soon.