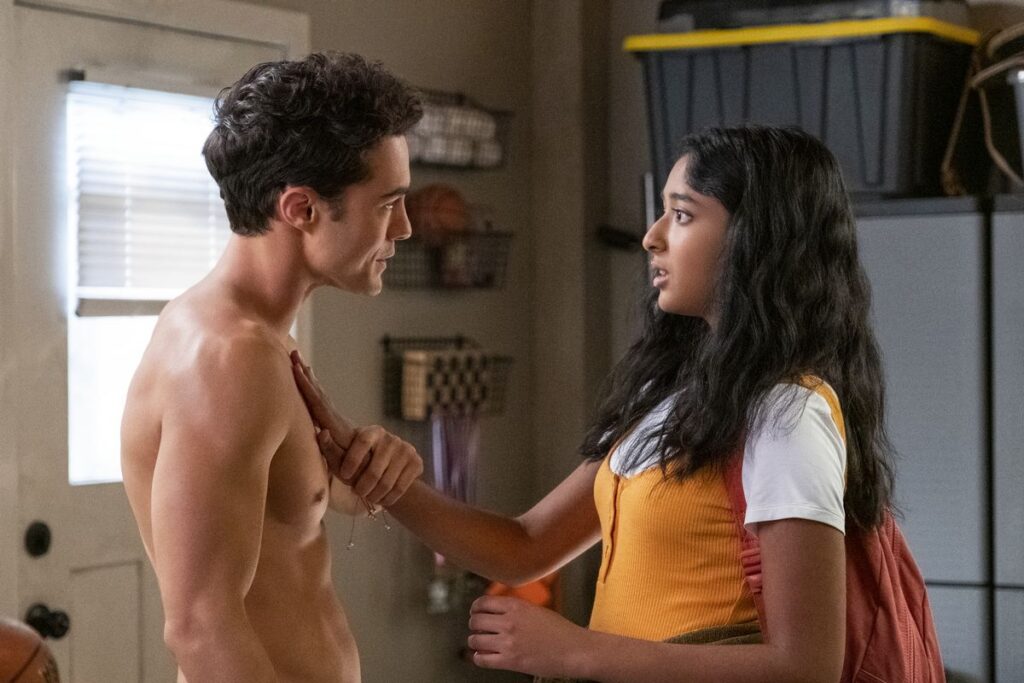 Being stuck at home makes our world feel that little bit smaller. If you are used to being out and about most of the time, the idea of being at home in front of the tv all day might seem foreign and new. But it's important more than ever to stay home to save lives.
Now is the ideal time to enjoy the great indoors, and whether you spend your time reading, playing a fishing frenzy game, or watching tv, you'll be able to relax and enjoy some much needed alone time. 
Here are some series and films you should add to your watch list this week and binge while were social distancing.
Never Have I Ever (Netflix)
From the mind of Mindy Kahling (Mindy Project) comes a new coming-of-age story about a young Indian American girl trying to navigate the world between her Indian heritage and American culture. It's funny, heartwarming and definitely worth a good binge.
Making the Cut (Amazon Prime)
When Heidi Klum and Tim Gunn decided to leave Project Runway, I was unsure how the show would fare without them. The show is still pretty good. They were left in good hands. But Making The Cut is what I feel to be the next evolution of that concept. Bringing designers in to not only make clothes but to become a global fashion brand with a $1M cash prize. It combines so many different elements of the fashion industry into one experience. Plus, Naomi Campbell is a judge and she's quite amazing at it. The full season is available right now on Amazon Prime.
Marvel Cinematic Universe (Disney+, Netflix)
The Marvel Cinematic Universe has been the most ambitious and successful movie universe in the last 10 years, and has seen amazing talent such as Samuel L Jackosn, Robert Downey Jr, Benedict Cumberbatch, Chadwick Boseman, and Paul Rudd bring these larger-than-life characters to the big screen. If you want to get into these movies or simply want to rewatch them all in order, Disney+ has the whole collection apart from the Spider-Man movies ready and waiting. And don't forget to watch the Netflix Marvel series: Jessica Jones, Luke Cage, Daredevil and the Defenders!
Pokemon Journeys: The Series (Netflix)
Coming soon a brand new Pokemon anime Pokemon Journeys: The Series will arrive June 12 on Netflix. Ash still on his never-ending quest to become a Pokemon Master sets his sights on uncovering the mysteries and secrets of Pokemon in every region.

In the meantime, did you know that you can get access to every Pokemon anime and film for free? Pokemon TV is an app you can download on your Firestick, Tablet and Phone, and allows you to watch the journey of Ash Ketchum all the way from his meeting with Pikachu to his adventures in Alola. As well as this, you'll be able to finally nail the poke-rap from Electrode to Arbok!